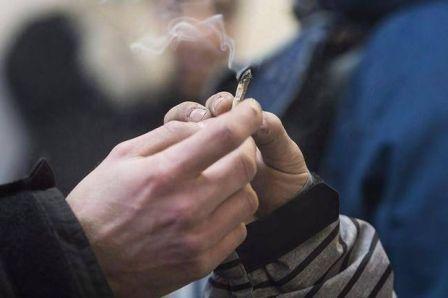 Teenagers who use cannabis have a higher risk of developing depression and suicidal thoughts as young adults and should be made aware of those risks by parents and doctors, scientists said.
The researchers said the results suggested that, if cannabis use were eliminated, there would be an estimated 400,000 fewer cases of depression in 18 to 34 year olds in the United States, 25,000 fewer in Canada and about 60,000 fewer in the Britain.
"It's a big public health and mental health problem," Cipriani told reporters at a briefing in London. "Adolescents should be made aware of the risk."
The study, published in the journal JAMA Psychiatry and co-led by Cipriani and researchers at McGill University in Canada, was a systematic analysis pooling the best available evidence.
It included 23,317 people from 11 international studies and looked at depression, anxiety and having suicidal thoughts in young adults.
Independent specialists asked to comment on the study said its findings were robust and important.
"Among young adults worldwide, depression is the leading cause of disability, and suicide is the most common cause of death," said Joseph Firth, a specialist at Australia's Western Sydney University.
By showing cannabis as a contributing factor to both, he said, the study showed the importance of seeking ways to reduce teenage cannabis use.
Source: Reuters
https://www.reuters.com/article/us-health-cannabis-depression/teen-cannabis-use-linked-to-higher-risk-of-adolescent-depression-idUSKCN1Q2226