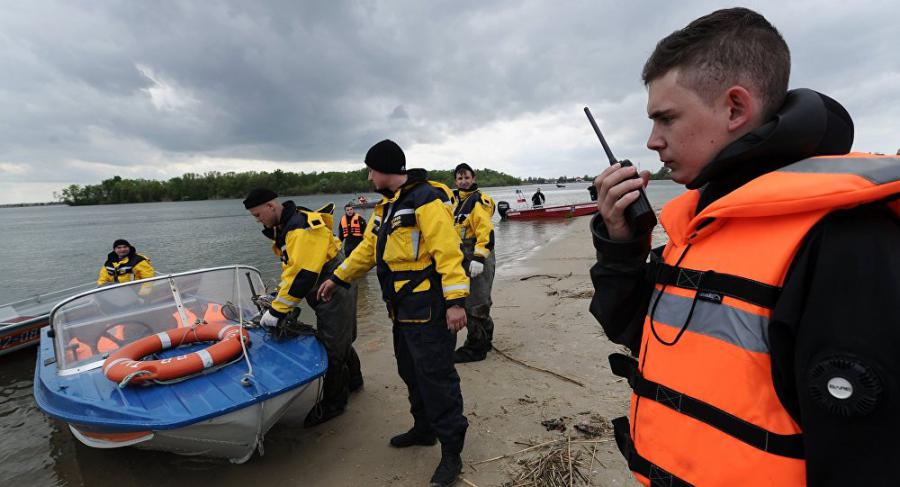 One of the boats involved in a deadly boat trip in a Karelia lake capsized during a storm at about 16:30 on Friday, according to Natalya Stolyarova, the owner of a puppy farm in the village of Kudam.
The news website Respublika quoted Natalya Stolyarova, who runs a dog breeding kennel, as saying that a boat trip tragedy which claimed the lives of 11 children, occurred at about 16:30 on Friday, when one of the boats capsized at the Lake Syamozero.
According to her, 11 children who were in the boat finally managed to get out of the water on their own.
Shortly after, "they spent the night on the island and the peninsula of the lake in groups of three or four people."
Stolyarova said that they were discovered by one of her employees in the early hours of Saturday.
Right now, the survivors are reportedly in a satisfactory condition, with the two of them being given urgent medical assistance. All the children are still in Kudam, from where they are due to be taken by medics.
Earlier, media reports said that a 12-year-old girl who made it ashore from one of the capsized boats told emergency services about the accident.
A tourist group, consisting mostly of children, was caught in a strong lake storm in Karelia, northwest Russia, according to the authorities. Preliminary reports state that the group consisted mostly of 12 to 15-year-olds, all of them from Moscow, according to the Moscow mayor Sergey Sobyanin.
Thirty six people have been rescued so far, with at least 11 children and one adult reportedly dead.
Source: Sputnik News