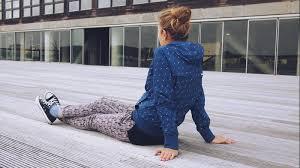 Girls who go through puberty and develop breasts earlier than peers may have a higher risk of depression as well, a Chinese study suggests.
Researchers analyzed data on puberty timing and adolescent depression for almost 5,800 children born in Hong Kong in 1997.
For boys, the timing of genital development was unrelated to the presence of depression, researchers report in the journal Pediatrics.
But with girls, each one-year increase in age at the time of breast development was associated with 17 percent lower odds of depression, the study found.
"Breast development in girls is more obvious than genital development in boys," said senior study author Mary Schooling, a researcher at the University of Hong Kong and the CUNY School of Public Health and Health Policy in New York.
"Breast development in girls may relate more strongly to looking grown-up and a change to a more grown-up social role, which is difficult to cope with," Schooling said by email.
To understand the link between puberty timing and teen depression, the researchers reviewed health records on children's genital development and data from questionnaires on depression that participants and their parents completed when teens were almost 14 years old on average.
Overall, girls in the study typically started developing breasts around age 9 and pubic hair close to age 11.
For boys, genital development happened around age 11 and pubic hair typically arrived around age 12.
One limitation of the study is its reliance on data from voluntary annual health check-ups to assess puberty timing, the authors note. They also lacked data on stressful circumstances in teens' lives that might influence the timing of puberty and depressive symptoms.
Even so, the results are in line with earlier research on puberty timing and depression risk, said Dr. Carolyn McCarty, a pediatrics and psychology researcher at the University of Washington and Seattle Children's Research Institute who wasn't involved in the study.
"This study is largely consistent with a broader literature indicating that girls who undergo puberty early are at a higher risk for a number of behavioral health issues, including eating disorders," McCarty said by email.
"The increased risk of depression associated with early development does not appear to hold for boys, which could be due to biological differences in the pubertal process, or the fact that the physical maturation of boys is generally considered a socially positive experience," McCarty added.
The timing of menstruation, which wasn't a focus of the study, may also influence mental health for teen girls, said Dr. Paul Kaplowitz, an endocrinologist at Children's National Health System in Washington, D.C. who wasn't involved in the study.
"Girls who start puberty and have periods more than two years early often, but not always, have concerns about looking and feeling different from other girls and are not ready to deal with the hygiene aspects of menstrual flow," Kaplowitz said by email.
The results for girls in Hong Kong might not apply to other parts of the world, however.
"There may be a cultural context to this finding which was reported in Hong Kong Chinese girls," Kaplowitz added.
Puberty is considered normal if it starts after age 8 in girls and age 9 in boys, said Dr. Joyce Lee, a pediatric endocrinologist at Mott Children's Hospital and the University of Michigan in Ann Arbor.
"We can't control the timing of puberty in kids, but we do know that excess weight is associated with an earlier onset of puberty in girls," Lee, who wasn't involved in the study, said by email. "It is important for parents to help their children maintain a healthy weight."
Source: Reuters